About this product
Description
Perfumery is supported by varying philosophies in different cultures.
In our tradition, perfumery is all about celebrating the raw ingredients, the wonders of nature. Our vision is to refine these raw ingredients to elevate them to an astonishing olfactory state. The purpose of the art of perfumery is to reveal new horizons by composing fragrances that aid man and fortify his heart. Traditionally our canvas for capturing this art has been oils….today we present this art in the Parfum form.
This exclusive Parfum trio by Al Shareef are no ordinary fragrances. Exhausting over two years of artistic labour in their composition, we have meticulously composed them from their basic building blocks; grinding, distilling, macerating, tincturing and curing, conducting each step with love and attention and remaining true to our perfumery philosophy – celebrating the raw ingredients.
The scents included in this exclusive set are Ishraaq, Ward, Qubrus and Jasmine.
ISHRAAQ
ISHRAAQ opens with regal wafts of middle eastern incense wrapped in Cuban sheets of cigar. Sprinkled with the spices of the east; cardamom, cinnamon, saffron and clove. It is carried forward like a silver feather on a soft breeze of animalic musk and frankincense. It wraps its warm myrrh arms around you in a close embrace and you then notice the Oudh and woods, what a sophisticated embrace! You are revisited by musk and touches of rose and ylang ylang deepening into a sensual whisper of musk and ambergris before settling into a luxury bed of Oudh and spice.
WARD
WARD opens with a burst of green rose – a little of this parfum goes a long way with a huge projection. Followed closely by the citrus and crisp tops of the Taifi and Bulgarian rose, the middle of Ward is musky and powdery with the feel of a classic fragrance. Patchouli, saffron and spices play a sensual summer evening song in dulcet harmony.
JASMINE
Opening with a gorgeously balanced jasmine note that has the slightest touch of dirty like the classics of the jasmine genre, the tune of jasmine dances into a powdery, musky Italian cedar. The middle and top notes of this attar are an absolute joy. Enchanting and inviting with musk and saffron as the stars. The parfum settles down to a sandalwood, leather and pine wood base layered with a patchouli and vetiver mist.
QUBRUS
The name Chypre is French for Cyprus, the Arabic name for the Island is Qubrus. What is intriguing is that fragrances that had these very ingredients existed in other forums for centuries prior to 1917, they were just not called Chypre. The Islamic and Greek culture of the Island contributed to the existence of these amazing fragrances from oils to incenses. Arab presence on the Island dates back to the 3rd Khalif Uthman Ibn Afan 649, and there after the Umayyads made the Island flourish as the enjoyed her climate and so established a presence on the Island.
Notes
ISHRAAQ
Top: Cardamom, Rose, Ylang Ylang
Middle: Musk, Ambergris, Lubaan, Myrrh, Spice
Base: Hindi, Indonesian and Malaysian Oudhs, Leather, Oriental Resin, Vetiver, Cedar
WARD
Top: Bulgarian Rose, Patchouli
Middle: Oriental Amber Resin, Shamaamah, Saffron
Base: Musk, Sandalwood
JASMINE
Top: Jasmine Florasol, Jasmine Absolute
Middle: Musk, Saffron, Orris Root
Base: Sandalwood, Leather
QUBRUS
Top: Rose, Patchouli, Neroli
Middle: Musk, Luban, Labdanum
Base: Oakmoss, Oudh, Vetiver
Only logged in customers who have purchased this product may leave a review.
Add to Cart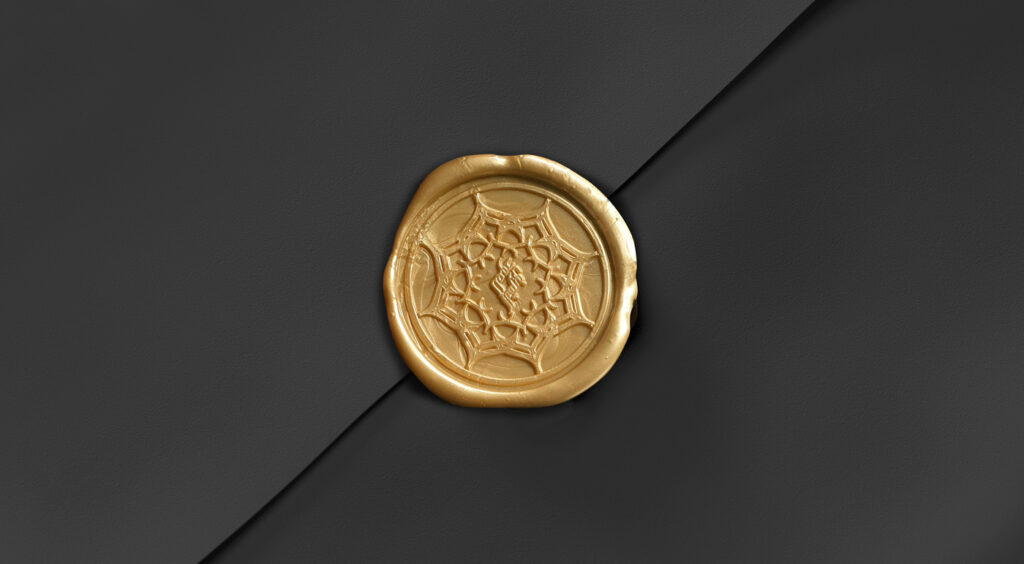 Subscribe to our newsletter
Stay up to date with the latest product releases.