Bakhoor
Leave a luscious scent trail with Bakhoor incense—carefully composed in the Al Shareef Oudh method.
A Journey Through Time
"Bakhoor" refers to aromatic woodchips that have been expertly blended with natural ingredients of oudh oil, sandalwood, resin, and musk. Al Shareef's Bakhoor emits aromatic fragrance that transports you to the ancient times of various Arab countries.
Al Shareef Oudh's Bakhoor Benefits
Our Bakhoor incense contains a delicate aroma that can be a welcoming scent for your precious guests, creating a story out of the inviting smell of the burning incense. Indeed, it is ideal for any occasion.
We believe that "your guest is a guest of God," so they deserve an exquisite inviting Bakhoor incense from artisanal masters.
Perfume refers to the deep penetrating smoke which is why we appreciate the ancient art of fumigation. As an ode to old traditions, we refined the best ingredients into each Bakhoor incense to ensure they can experience a pleasurable olfactory journey.
Discover Your Scent!
We also offer different bespoke products to your liking. Our house nose creates the best indulging Bakhoor incense from the most rare ingredient such as Oudh, musk, ambergris, rose, herbs, spices, etc.
Showing all 4 results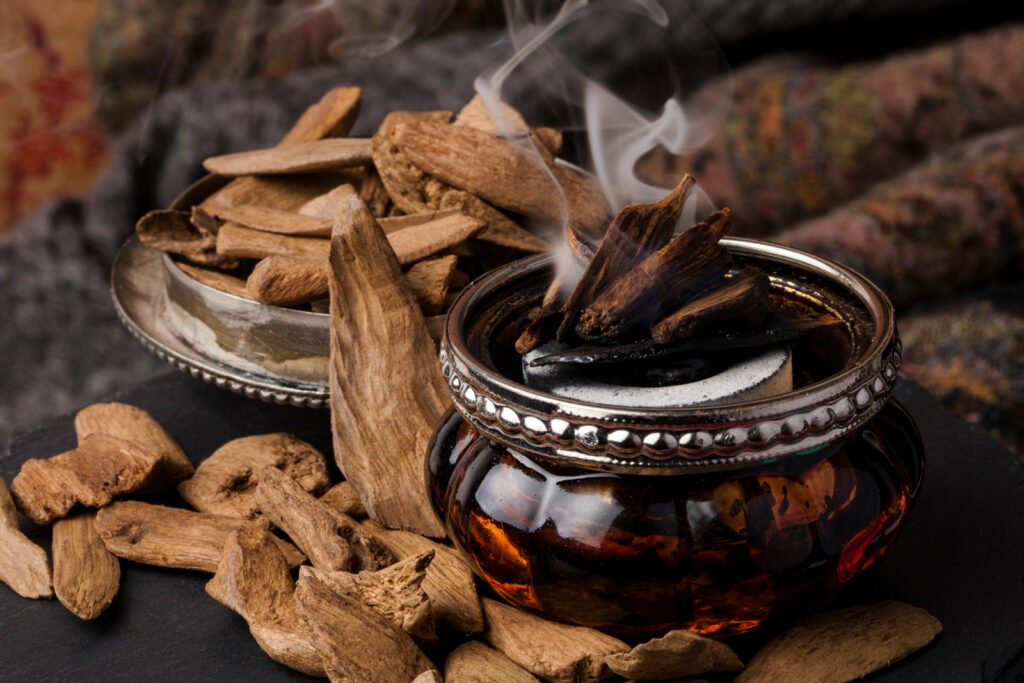 Bringing traditions of the past to life
Discover the traditional methods handed down by generations to create each of our meticulously composed fragrances.