About this product
Description
Opening with smooth soft notes of rich dry fruits with nuts; fresh almonds with an endless scentability that continues mixing with a dab of rich dark chocolate, ethereal cool herbs and spices, initially soft but leading into brighter notes – this effect in the middle is mind boggling as generally the ethereal light smells are at the top in Oudh oils. A load of oudhiness follows covered in dark cherries with a bitter, sour sweet cool – a very similar experience to Ky Nam. Whilst we detest the misuse and disproportioning of the term, when placing this side by side to our pure Ky Nam oils there is an uncanny similarity between the two.
We are delighted with the result. With close to 50% of the content being Musk and nearly a year of aging, the experience YAQOOT provides gives a glimpse into why Musk scents were so highly regarded. As you walk YAQOOT leaves a trail of aroma behind you, and 24 hours later, with a bath and multiple prayer ritual washes (Wuduh) the smell is still strong on the skin.
Please note, this is the second release of Yaqoot 17/06/2021. The intensity of the aged musk and Malaysian oudh has been fine tuned with the addition of some of our very high tier oudhs.
Notes
Top: soft notes of rich dry fruits and nuts, fresh almonds, dab of rich dark chocolate,
Middle: ethereal cool herbs and spices, fresh nuts, musk
End:  Oudh, dark cherries, bitter and sweet notes, animalic warmth
Background
Musk is the king of all perfumes. With the ability to defuse a thousand times in space volume it is many a perfumer's dream ingredient. A fragrance used since the ancient times and one with far spread utilisation, the praise of Musk has been elaborately sung of in the annals of history yet it continues to remain an elusive substance. The majority of people are aware of musk-like notes but have never beheld the full glory and primal energy of raw Musk. Though other perfumery components are compared to it, Musk has heralded its own niche genre and is never compared to others.
Musk has an incredibly important place in Islamic tradition and was also the Prophet Muhammad's favoured fragrance. Regularly mentioned in Islamic text when referring to Paradise and the rewards for those who have done good in this life it is clear Musk is prized.  When contemplating the religious references, the first question that jumps to mind is 'What type of Musk did the Prophet utilise? How was the musk that they applied prepared?' This is the beginning of our journey to try and replicate the experience for our clients, by crafting through textual reference and deduction what may have been the mode of Musk application at the time of the Beloved.
The varying narrations paint a central image – the Musk was either in a thick oil or a paste. This can be deduced from the narration of Aisha (may Allah be pleased with her) regarding how the traces of Musk would be visible in the Prophet's blessed hair. [al-Bukhaari 5923].
Secondly, 'What would the paste-oil be made from?' There are 3 possibilities from the narrations at hand:
(1) Warm water mixed with musk grains. This is definitely one of the methods that was used as musk is soluble in water, Suyuti mentions that the Prophet peace be upon him encouraged applying musk after bathing on Fridays. [al Tibb al-Nabawi]
(2) The second most likely method is mixing Musk with Ambergris. To prepare this paste is a laborious task, both ingredients have to be grounded fine and whilst keeping both ingredients warm beaten to a paste, sometime requiring drops of a carrier oil. This forms a type of paste that also eventually made its way into the famous 'Al Ghaliyah'.
(3) The final mode is Musk with an oil – the type of oil has not been specified in text, however there is a principle in Islamic perfumery that mentions to blend only the best with the best – there is no contention in that Musk and Oudh are the two best.
YAQOOT meaning ruby in Arabic is our salute to Musk. All other ingredients pale in comparison to dark and luxurious musk – they are like pebbles amidst a brilliant and lustrous Ruby.
In our effort to reproduce this classical representation of Musk we commenced with Musk and Oudh. The reason for this amalgamation was simple – these are the two finest ingredients in perfumery and the combination of Siberian Musk and Malaysian Oudh is a perfect marriage. The deep nutty earthy feral rawness of musk, warm apples and pears, coupling with the ethereal jungle-ish woody incense, fleeting notes of ambergris rosiness of the Malaysian Oudh make these a flawless pair and a seamless masterpiece. Whilst sniffing this off your wrist it is perplexing to comprehend there is only Musk and Oudh in this oil.
The musk was ethically sourced from a mature deer and the particles weighed well over 40grams when wet. We allowed the Musk to half dry naturally, then meticulously cleaned and grinded it down before adding the Malaysian Oudh. The wood that went into this oil was nothing short of amazing – there is little need to elaborate as the oil speaks for itself, however as a teaser imagine a huge cauldron – you pour in the most densely resinated Malaysian Wood chunks and you slowly stir until the resin melts and the oils that seep out the wood break down into an incense paste. This Oudh enthrals and spiritually captivates – the incense element has a cool bite, a smell that permeates and lifts the soul.
We spared no amount of this top-quality Oudh Oil and poured it all into the musk right after distillation. Aging the Oudh inside the musk which was derived from a mature deer has provided the combined effect of a young capable & intelligent disciple with a wise old sage. The final result is an intoxicating beauty, complete with masterful wit and grit.
Only logged in customers who have purchased this product may leave a review.
Additional information
| | |
| --- | --- |
| Weight | 0.086 kg |
| Size | 0.2ml Sample Vial, 2.5ml Glass Bottle |
Add to Cart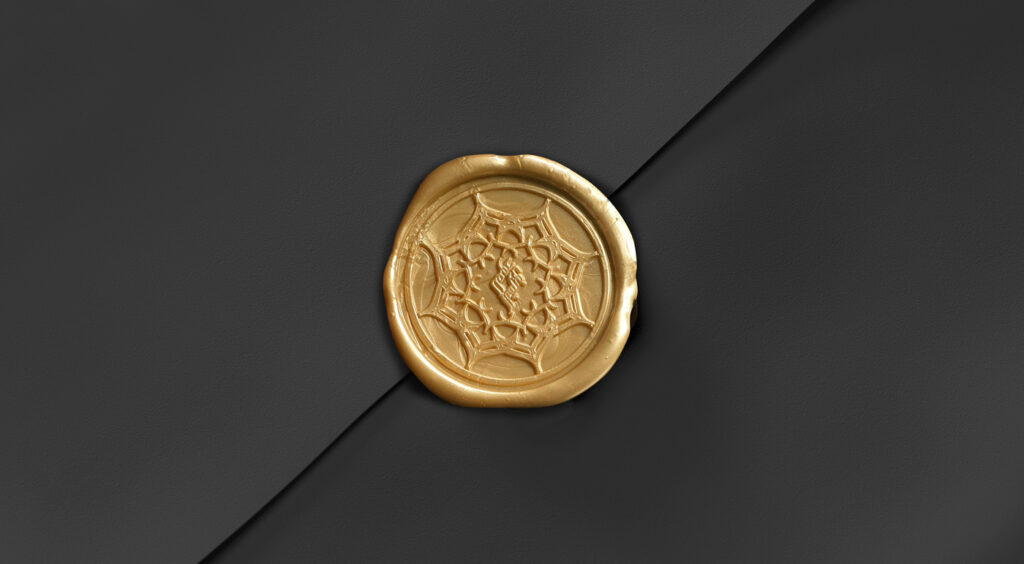 Subscribe to our newsletter
Stay up to date with the latest product releases.